Key Projects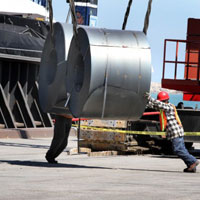 CNG project into Delhi: Introduced special equipment's and maintained service center for 2 years after supply.
Water purification systems - Introduction of specialized water treatment plants for drinking purposes in Punjab.
Developed direct business between two German fortune 500 company for supply of special steel for power generation.
Worked on largest telecom infrastructure project in India (Reliance & Tata).
Supply of special grade steel investment casting blades for Gas turbines.
Supply of specialised steel for Automotive engines for common rail engine conforming to Euro 5 and Euro 6 requirements of automobiles.