VIRGO INTERNATIONAL SERVICES INDIA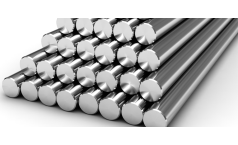 Virgo International Services India:

A specialist company with over 20 years proven track record of helping multinational companies architect and execute their India entry strategy.

Representing mid-sized as well as large Fortune 500 companies.
Work with Government as well as Private sector.
Specialize in high value business acquisition and large scale projects with long gestation sales cycle.
Represent our Principals in India, establish the right positioning, develop and implement strategy for marketing and market development, help in bridging buyer-seller requirements and assist in drawing up Contracts.

Sales covering End to end Consulting services:

Business Development.
Marketing.
Branding & Positioning.
Consulting & Advisory Services.
Market identification and assessment, as well as executing the marketing strategy in India.
Identification of partner for JV, architecting JV, evolving partnering approach.
Architecting model for technology transfer.