VIRGO INTERNATIONAL SERVICES INDIA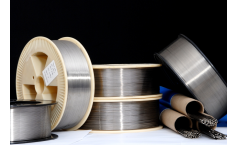 Virgo International Services India:

A specialist company with over 20 years proven track record of helping multinational companies architect and execute their India entry strategy.

Provide comprehensive end-to-end consulting and marketing services including:

Market identification and assessment as well as executing the marketing strategy in India.
Identification of partner for JV, architecting JV and evolving partnering approach.
Architecting model for technology transfer.
About CEO:Helenka Anand

Consultancy and marketing professional with over 25 years of experience in steel , metals, components, for automotive, power, aerospace, heavy Engineering, manufacturing , medical .
Key Projects

CNG project into Delhi: Introduced special equipment's and maintained service center for 2 years after supply.

Worked on largest telecom infrastructure project in India (Reliance & Tata).
Verticals

Power / Energy
Manufacturing
Aerospace & Defense
Automotive
Heavy Engineering
Medical
our Customers